SpectroCoin is an all-in-one solution for Bitcoin. Services offered include a wide range of Bitcoin solutions, from exchanges to Bitcoin e-wallets. SpectroCoin builds its business policy on Bitcoin's philosophy of making financing quicker, frictionless, and flexible. Our service provides a solution for each client's needs instead of asking them to adapt to us. That includes every aspect of service, starting from the number of payout methods to the range of support languages available.
SpectroCoin has successfully combined technological reliability, infrastructural comprehensiveness, relevant experience, and academically based financial knowledge. By balancing these key strengths, SpectroCoin is able to be flexible and provide the highest-quality service for clients.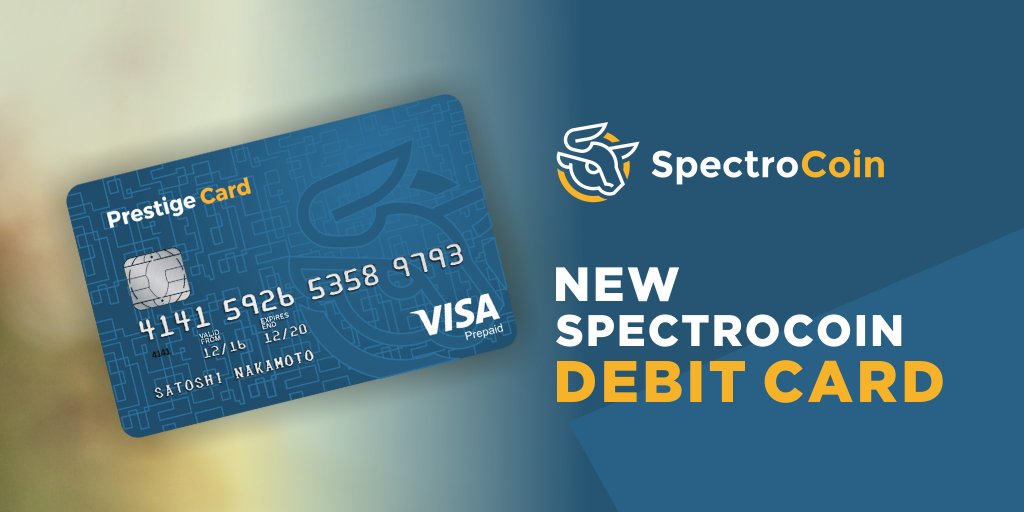 Link to Exchange:  Spectrocoin
Bankera's exchange, to be launched in the second quarter of 2018, will offer a trading solution on the next-generation level for cryptocurrencies and tokens. The exchange will support Bitcoin, Ethereum, DASH, NEM, and other cryptocurrencies, as well as ERC20 and NEM Mosaic tokens. The exchange will offer high liquidity, a transparent order book, and low fees. Furthermore, to provide utility for BNK (Bankera tokens), the trading of all pairs including BNK will be free, i.e., it will be more cost efficient to buy BNK with BTC and then sell BNK for ETH, rather than buying ETH with BTC directly.
SpectroCoin Receives Crypto Licences in Estonia
Most companies recognize the fact that the crypto market is constantly implementing the latest technologies, creating new opportunities to enhance the quality of its products and services – this includes looking at daily problems from different angles in order to implement changes that will lead to improvements in our everyday lives. As a financial company, SpectroCoin works towards innovation and always looks for favorable conditions and new jurisdictions for both businesses and individuals. We are delighted and proud to announce that SpectroCoin now officially holds so called crypto licences for "Providing services of exchanging a virtual currency against a fiat currency" and "Providing a virtual currency wallet service" in Estonia.

Estonia is well-known for supporting FinTech companies and for its liberal laws of governance, which in turn offer a high level of freedom and a vastly competitive, transparent environment for businesses. We see the Estonian market as a place where both local and foreign businesses are embraced. The government's focus on smart economy, which includes effective usage of information and communication technologies, as well as digitalisation of the financial industry, represents the perfect opportunity for business expansion, for offering new products and attracting new customers. Estonia's economy is stable and open for innovations, so that as well brings more certainty for crypto businesses.
Register of Economic Activities (REA)
SpectroCoin is officially listed on the Register of Economic Activities (REA) or Majandustegevuse Register (MTR), which is an official database developed and backed-up by the Estonian Ministry of Economic Affairs and Communications, providing a list of Forex brokers and other registered financial institutions. This database contains information about licences, economic activities and makes it easier to determine the authenticity of a company, working as a background check for a specific entrepreneur.
Being listed among national and international traders strengthens SpectroCoin's recognition among possible new clients and partners, as well as ensures that the company works according to the highest standards and will provide first-rate services and products for its customers and partners.
Safe-Hub for Crypto
Estonia has build a reputation as the most tech-savvy and crypto friendly country in Europe, especially in comparison with other EEA members. Estonian Money Laundering and Terrorist Financing Prevention Act came into force in 2017 and the data speaks for itself – in 2018, the Government of Estonia issued more than 900 licences for crypto and blockchain businesses. Having in mind that the AML5 is coming into force on 2020, it is important to have a safety hub where lawmakers are adopting crypto-friendly regulations.
Cryptocurrency exchanges in Estonia operate with two licences: the Virtual Currency Exchange Service Licence and the Virtual Currency Wallet Service Licence. The first one allows business to initiate exchange operations: fiat to crypto, crypto to fiat, crypto to crypto. The second one covers the legal grounds of keeping, storing and transferring virtual currencies. These two licences help SpectroCoin to avoid possible deterrents to crypto innovation, since compliance is constantly changing in this field. Now, we have ensured that SpectroCoin cryptocurrency exchange has a favorable environment supported and promoted by governmental bodies in which to operate in the future, if needed.
SpectroCoin has always valued the importance of crypto regulation, which was expressed by following strict KYC and AML policies since the day one of its operations. Besides that, it has actively initiated debates regarding crypto regulation on multiple occasions and it is constantly seeking to be one step ahead of regulation by participating in conferences, events and discussions on the matter. These licences represent a small part of the commendable effort done by of our Legal Team and Advisors, who continue to work on our expansion: expect more licences to be obtained in the near future.
Buy Bankera BNK: Spectrocoin