In 2019, Pundi X will bring its payment ecosystem – the XPOS, XWallet, and XPASS – to even more consumers and businesses across the world. We have been deploying our blockchain-based point-of-sale (POS)solution and solidifying partnerships with governments, payment companies, and retailers. Together, we will achieve fast-paced growth.
INVITATION CODE PUNDIX: 6ZAR
Download App XWallet: Claim reward Pundix – XWallet
Buy Pundix: Exchange Binance
Providing a borderless payment ecosystem beyond fiat.
There are many reasons why people are now turning to digital currency. The most obvious use case is for transactions, but digital currency also plays a key role in promoting financial inclusion, overcoming foreign exchange issues, and even mitigating the instability of fiat currency.
People all over the world are eager to get their hands on our blockchain-based payment solution, the XPOS. Emerging markets want the XPOS to stabilize their payment ecosystem amid hyperinflation. Developed markets are partnering with us to digitize and modernize their payment infrastructure using our blockchain technology.
The XPOS devices are already live in 25 markets globally, and we will expand into even more territories in 2019. We will make transacting with digital currency as easy as buying a bottled water.
The most versatile payment ecosystem of its kind
Our partners want to drive market adoption of our XPOS solution. We are planning to make our API available to developers, provisioning them access to co-create an even better borderless digital currency payment ecosystem through various token utilization scenarios.
NPXS: a flourishing ecosystem
In order to continue attracting developers and partners for the XPOS, XWallet, and XPASS, third-parties will need NPXS and NPXSXEM to fuel to transactions, rewards, payments, and incentives.
We are shipping the XPOS Now
Pundi XPOS solutions
Digitize your brick-and-mortar store with the XPOS, enabling your customers to buy digital assets using fiat, a bank card, a mobile wallet, or the Pundi XPASS.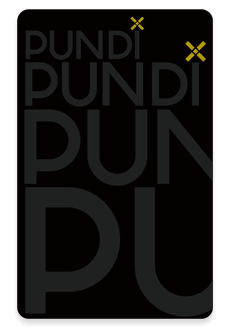 XPASS card: Frictionless transactions
With the Pundi XPASS, you can buy or sell with a single swipe.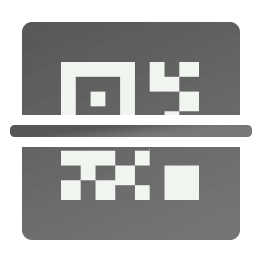 Mobile payment integration
Digital wallets with Pundi X support can buy, spend and accept digital currencies.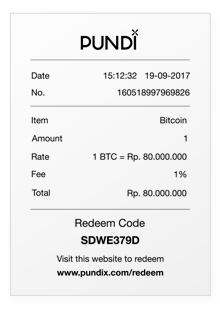 Top-up supported
Use fiat or a bank card to top-up your wallet with digital currencies at any Pundi X partner location.
Why the Pundi XPOS?
In addition to digital currency and fiat transactions, the XPOS can also support retail intelligence, inventory management, order management, and even marketing and loyalty programs. The XPOS, in short, is an all-in-one solution for retailers.
Any store can buy, sell and accept cryptocurrency
Empowering blockchain developers, token holders, merchants and consumers to transact in cryptocurrency at any physical store in the world. Making cryptocurrency accessible to everyone.
Pundi XPOS
®
We continue to improve, refine and optimize the hardware, software and security of our POS solution to maintain the best in class quality. Mass production of the XPOS started back in February 2018. Pundi X will deploy over 100,000 XPOS devices to more than 20 countries.
INVITATION CODE PUNDIX: 6ZAR
Instant Transactions
XPOS transactions happen instantly at less than 0.5 seconds. No delays. Just pay and go.
Support Multiple Cryptocurrencies
The XPOS is cryptocurrency-neutral, so you can transact with your favorite coins or tokens like BTC, ETH, BNB, NPXS, etc.
Work Easily With XPASS & XWallet
The XPASS card is an easy-to-use tap card for crypto beginners. Top it up with your preferred cryptocurrency and pay with ease. You can also pair your XPASS card onto the XWallet mobile app and use it with the XPOS.
Buy Cryptocurrency With Ease
In addition to making payment, customers can purchase cryptocurrency like Bitcoin from the XPOS with ease. The experience is as easy as buying a cup of coffee.
Fiat Settlement without Volatility
To avoid any volatility risk, merchants will receive their settlement in fiat money.
The XWallet by Pundi X
Digital payments made easy on your mobile device
Ubiquitous payments, easy management
The XWallet mobile app connects regular digital asset wallets with the Pundi X payment ecosystem. It allows users to easily make payments in physical stores via the XPOS. The XWallet can also be paired with the XPASS, making it a digital payment app that can be used anytime, anywhere.
Seamless integration
You can easily manage your digital assets, check your current balance, or top-up in the XWallet. By default, each user will have a virtual XPASS card in the app. You can also pair your XWallet with your Pundi XPASS card to make payments directly from the app when needed. If you lose the XPASS card, you can transfer all your tokens from the XPASS card to the XWallet app or to another XPASS card.
Top Up Your XWallet from other wallets
Select the 'Card' icon and choose the virtual card.

Select the type of currency you want to top up.

Tap on the 'Receive' icon and choose 'View address'.

Copy the top-up address or scan the QR code.

On your other wallet, choose the correct type of cryptocurrency and insert the XWallet top-up address to make the transfer.
(Note: The speed of transferring tokens from other wallets to the XWallet app varies, depending on their relevant blockchain network conditions. To make instant payment transaction at any XPOS merchant, we recommend users top up their XWallet account from other wallets at least 6 hours before using the app.)
Instant Payments Online or Offline
Transactions via an internet-connected XWallet or XPASS can be processed immediately, while offline transactions can be made by scanning the QR code, which will later be uploaded onto the blockchain. The XWallet, in short, keeps up with your busy lifestyle.
Safe and Secure
Each XWallet comes with a username and password protection feature. There is also no need for (private key) data backup because it is not a cold wallet. The app can also help users easily retrieve data stored on any phone, device, or XPASS linked to the app.
INVITATION CODE PUNDIX: 6ZAR
Publish applications on Pundi XPOS device
Based on Android 7.0, Pundi XPOS has its own application store. The developers can publish applications targeting retailers, such as cryptocurrency transactions, wallets, financial or insurance services, membership or loyalty program, delivery management, and more to cater needs in different countries.
Publish an app on Pundi XPOS app store requires NPXS tokens and NPXS is a default token to settle the payment within the application. Depending on the different type of developers, we charge up to 30% of handling fee in NPXS. The Pundi X contract will burn this kind of NPXS tokens.
NPXS Awards
Pundi X NPXS tokens can also be used as loyalty awards for a deduction of the transaction amount. It will encourage the consumers to use Pundi X to make purchases. It also helps store owners to increase the revenue and customer satisfaction and further increase Pundi X's business network.
Pundi X Rewards
Pundi X will give rewards to qualified retailers for facilitating transactions via the XPOS. Customers also get free NPXS tokens that they can redeem on their next purchase. The redeemable value of NPXS tokens will be based on the current market price.
The Pundi X Rewards types are:
– Invite a friend.
– Daily start in the application.
– Invite a Professional.
– Become a Professional
– Stak Pundi X
INVITATION CODE PUNDIX: 6ZAR
Download App XWallet: Claim reward Pundix – XWallet
*NPXS tokens for Pundi X Rewards are claimed from our marketing campaign budget or buy back from the market. We will burn these tokens when they are redeemed by customers.
INVITATION CODE PUNDIX: 6ZAR
Download App XWallet: Claim reward Pundix – XWallet
Site Pundix: https://pundix.com
Buy Pundix: Exchange Binance