Coinmama is one of the more popular bitcoin marketplaces out there, boasting over 200,000 customers and selling both bitcoin and Ethereum to verified users.
There are many reasons to buy bitcoin: for investment purposes, to spur adoption of an all-digital currency or as a means to transact business anonymously. As the price of bitcoin has skyrocketed, so too has interest in this and other cryptocurrencies.
Coinmama is a solid platform to buy your bitcoin or Ethereum with a credit card. However, you can't sell your bitcoin through the site, and its fees quickly add up. Should these drawbacks prevent you from using Coinmama? Let's discuss the pros and cons.
Free Account: Coinmama.com

Coinmama's brokerage service allows you to buy Bitcoin and other cryptocurrencies easily. The company recently started focusing on customer experience and customer service so that transactions are super quick (user verification takes up to one hour). For beginners, this is an excellent option for buying your first Bitcoin. More advanced users can use alternative trading platforms to avoid high fees.
Empowering humanity. One human at a time.
We're Coinmama, a financial service that makes it fast, safe and fun to buy digital currency, anywhere in the world. We believe that the future of money is one where we, the people, are in control of our own economy. A future where there's no place for middle-men, hidden fees and fine print.
To deliver on that promise, we have come to work every day since 2013 to create the simplest financial service out there – spoken in a language you can understand, and backed by customer service you can count on.
How does Coinmama work?
Coinmama has been selling bitcoin for several years, and the process for buying bitcoin is reasonably straightforward. First, you create an account with the site. This requires your name, email address, and country of residence. You can buy a single bitcoin, multiples, or fractions, down to as little as 0.1 bitcoin. Before you can complete the purchase, however, you must have your own digital wallet and you must be verified. Verification requires you to provide Coinmama with proof that you are who you say you are. You do this by uploading a copy of your passport or driver's license.
Which cryptocurrencies can I buy?
Coinmama's main focus is bitcoin, but it also sells Ethereum – the second most popular digital currency after bitcoin and the one preferred by many more advanced investors.
However, you cannot sell your bitcoin tokens back to Coinmama, nor does the service connect you with possible buyers. The company says a sell-side function is "coming soon." For now, if you want to sell your digital currency, you'll need to use a different service.
At the moment Coinmama supports buying only of the following coins: Bitcoin (BTC) Ethereum (ETH) Ripple (XRP) Litecoin (LTC) Bitcoin Cash (BCH) Cardano (ADA) Qtum (QTUM) Ethereum Classic (ETC)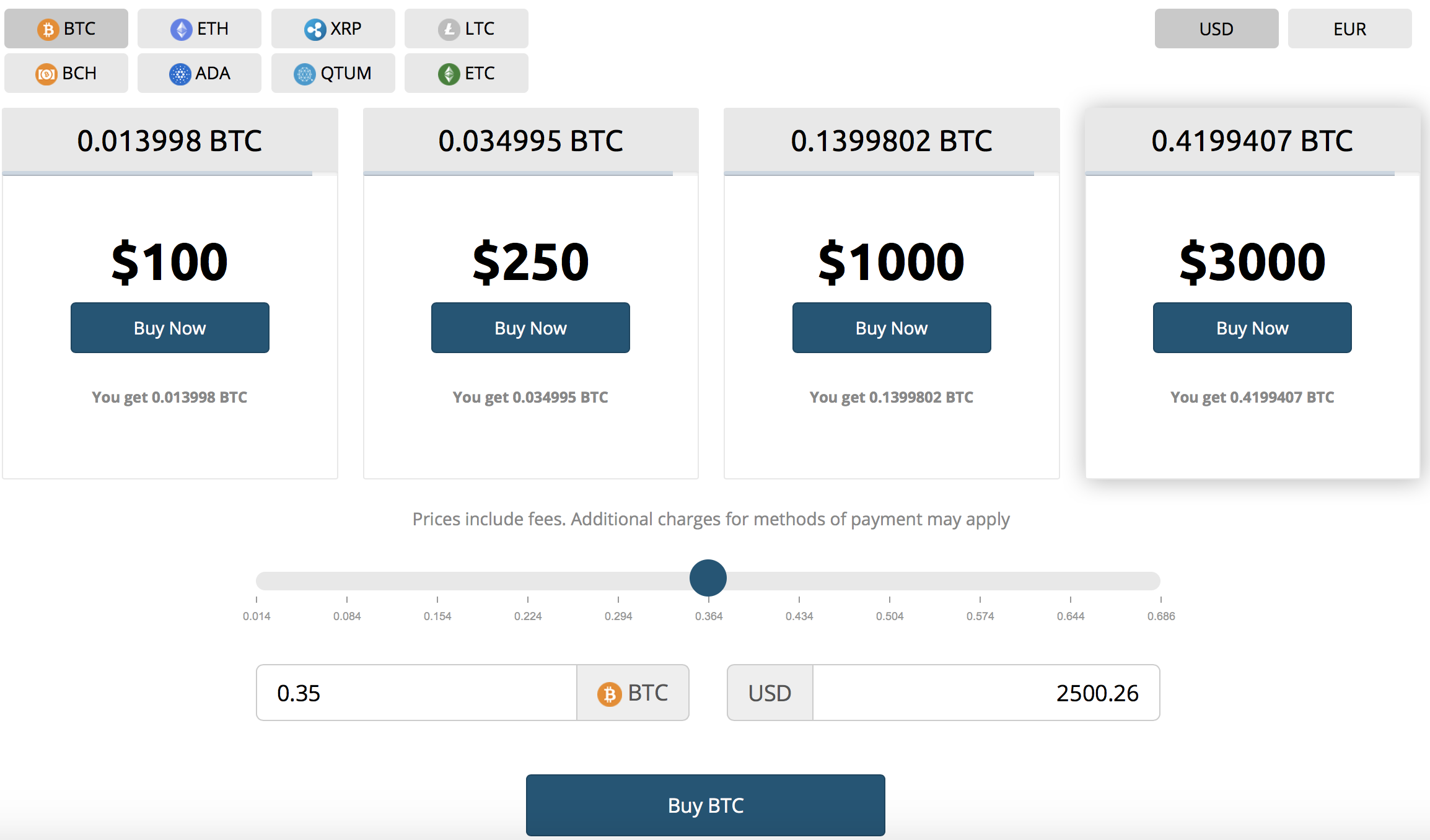 Available countries
CoinMama is currently available in 226 countries worldwide, and also accepts all local currencies.
Importantly, Coinmama only allows residents of the following US states to transact:
Arizona, California, Colorado, Florida, Illinois, Indiana, Kansas, Kentucky, Louisiana, Massachusetts, Maryland, Michigan, Missouri, Montana, Nevada, New Jersey, New Mexico, North Carolina, Pennsylvania, South Carolina, Tennessee, Texas, Virginia, Wisconsin
Which payment methods are accepted?
Visa
Mastercard
Cash (via Western Union transfer)
The company has recently started accepting SEPA payments as well, with 0% processing fees.
Prices are denominated in EUR or USD.
Coinmama supports Visa and Mastercard credit or debit cards via the Simplex payment system. If you are paying by cash, you must use Western Union. Coinmama does not let you link your bank account or support other wire transfers.
Free Account: Coinmama.com